Love for the first lady in our lives came in the form of 158 new cards! We were ecstatic to see all you Studioators pour in so much love in the form of fun postcards, cute gifs and touching flash cards for the amazing mothers out there. The response was fantastic and overwhelming with studio card sends crossing 70,000 and studio contributing 61% to the total sends achieved on Mother's Day.
To add to the motherhood celebrations we had a contest running and here are the results!
A. Visualizer with highest US+CA sends for Mother's Day category (excluding sends on cards for Thank You sub category): teddy won $100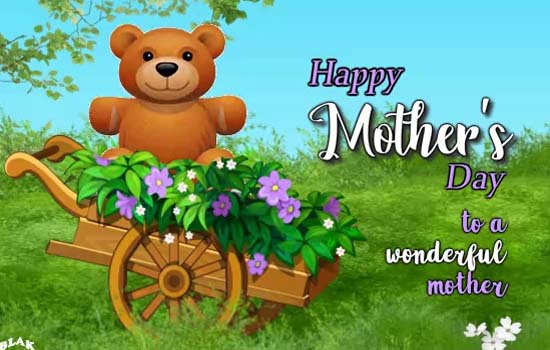 Ecard by teddy
Mothers – all that they want from their children is to feel loved and valued in return and this card expresses just that in simple and beautiful words. Soothing use of colors, soft music and virtual hugs by the adorable teddy bear makes this card so "sendable" and it is our top performing card.
B. For cards that have US+CA sends > 500 and the highest conversion in the same sub category:
Ecard by poppies
The best thing a father can do for his children is to love their mother. This ecard by poppies acknowledges this heartfelt emotion and creates a grateful card for a husband to send out to his wife, who has made his house a home and raised their kids with love and affection. A pretty floral backdrop and straightforward message helped poppies win in this subcategory.
Teddy and poppies managed to cross the contest criteria and emerge winners, apart from them we would like to highlight two more cards which not only caught our attention for their innovative style but also resonated with our users.
Mother's Day > Happy Mother's Day ecard by Daftoons
Ecard by Daftoons
The above ecard by Daftoons is a perfect mix of love, fun, freshness and warmth. Babies animated to sing a lovely Mother's Day song is what makes this card so different and unique. Click on the link above and view it for yourself to know what we're talking about.
Mother's Day > Happy Mother's Day ecard by SanqunettiDesig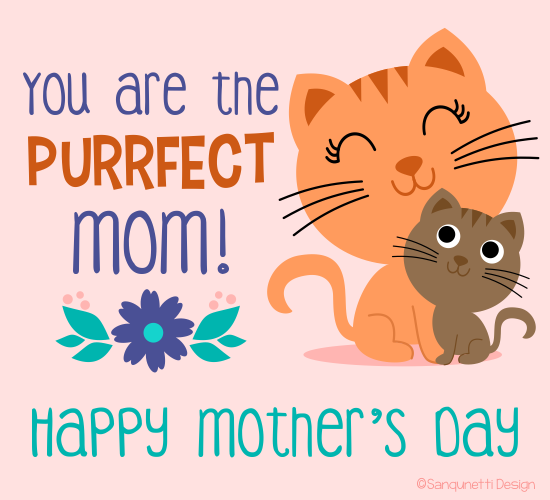 Ecard by SanqunettiDesig
Every mother is perfect for their child. Capturing this gratifying emotion, SanqunettiDesig's ecard does every bit of justice to what we feel for our mothers. The visual of the cat and her kitten wonderfully depicts happiness and the purest form of love which mother and child share.
That's all folks!
Congratulations to both our winners and a big shoutout to all our studioators for creating such heartwarming ecards for Mother's Day.
For those who haven't been able to win this time, please don't be disheartened as we will have plenty of opportunities in the future.
We are looking forward to equal excitement and enthusiasm from you all for Father's Day too.
Happy Designing and Happy Weekend!