Trending St. Patrick's Day Cards
St. Patrick's Day is a charmed time. A day to transform winter's dreams into spring's magic. Each year more than half of America celebrates this day with over 80% decked out in green. It's true! Everyone's a little Irish on St. Paddy's Day, so raise a glass of green beer on March 17 to celebrate the patron saint of Éire.
Arguably the most famous patron saint of Ireland, St. Patrick purportedly brought Christianity to the Emerald island, freed the country from snakes and made the shamrock fashionable. The holiday marks St. Patrick's death and has been observed as a religious holiday in Ireland for over 1500 years.
Ahead of the event, Studio looks to our newer crop of cards to bring you the ones trending for this fun holiday in 2018.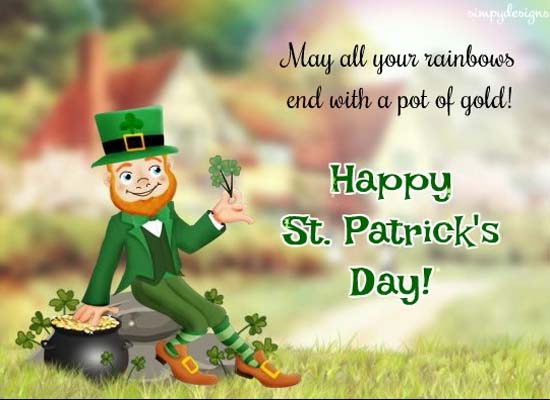 With a cute leprechaun, shamrocks and pot of gold, Simpydesigns captivates our users with a rhyming verse of Irish wishes which, we think is the best part about this card.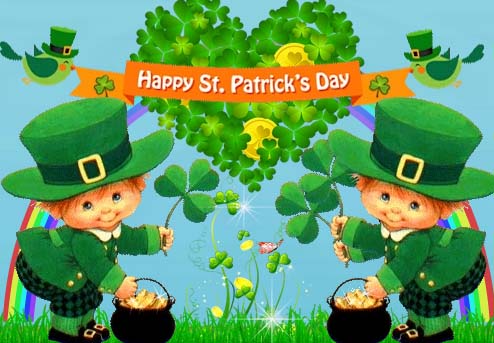 Ireland is famous for its saints and scholars and it comes as no surprise that it is also a country famous for its blessings and sayings. This sweet card by RedHeadsRule is a superhit with our audience and has a conversion of nearly 45%!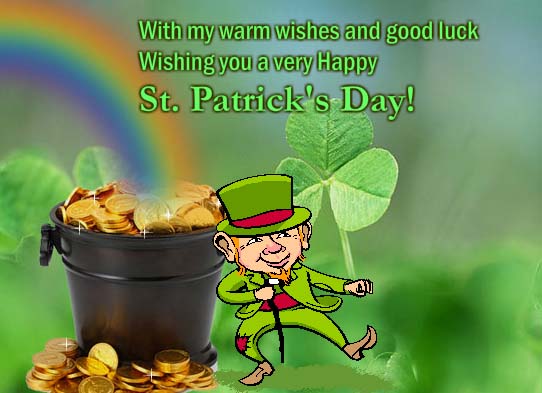 A hopping leprechaun wishing the luck of the Irish makes this fun card by vsilverline23k the most popular this year in it's category.
Happy St. Patrick's Day > Ecard by BlueWavePro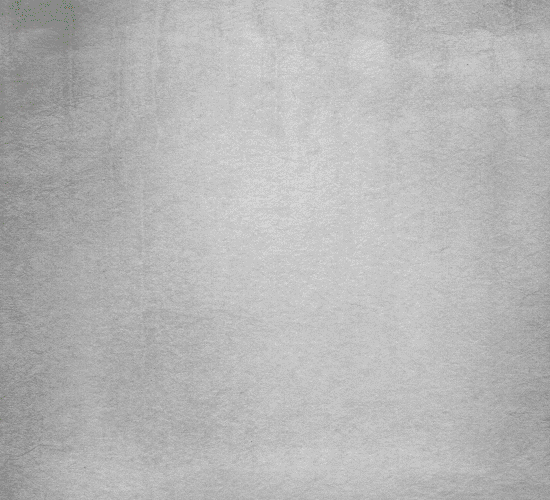 Irish pride is legendary. This card by BlueWavePro is just the card to share Irish pride with the flag of Ireland taking center stage.
Happy St. Patrick's Day > Ecard by ashupatodia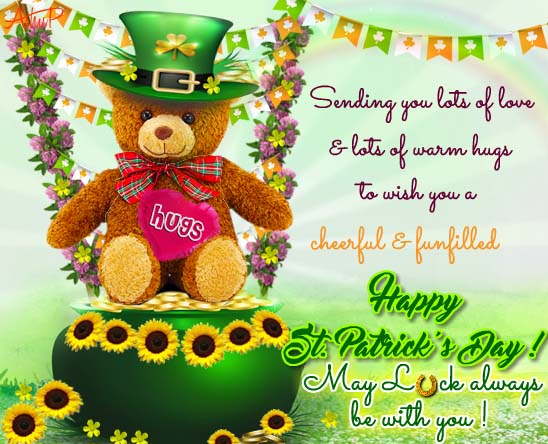 Bear hugs are always appreciated and this sunny card by ashupatodia brings forth a warm and happy feeling that clearly works!
Happy St. Patrick's Day > Ecard by Themesloud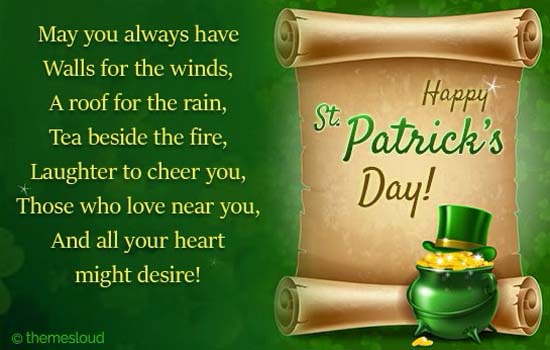 Gaining fast acceptance, this card by Themesloud proves again how Irish blessings really work on St. Patrick's Day greetings.
As you will see, all of them use green liberally and feature this holiday themed elements like shamrocks, rainbows, leprechauns, pots and pots of gold.
There are few national holidays that have crossed borders and are celebrated everywhere in the world like St. Patrick's day. Wherever you may be based we hope you will celebrate this day in your own little way. Whether you choose to wear green, down a pint of Guinness or set out on your quest to find your pot of gold, we wish you all the luck on this happy day!