No matter who you are, how old you are or what you do. Birthdays are always a reason to feel happy, be special and give you an unfettered reason to celebrate at least once a year!
Our website has over 25 categories under the birthday section to address every kind of emotion birthdays bring. Any user can browse through the section and he/she would definitely find one card which he/she can send send out to anyone, irrespective of the bonding he shares with the receiver. We have cards for family members, for couples, for friends, for bosses and colleagues, for acquaintances and even belated wishes and birthday invites!
With so many categories to design for, we thought to share some tips with you to help you get the necessary sends from the most popular category on our website. So here they are:
Elements
Birthday e-cards give you plenty of room to experiment – from birthday cakes, cupcakes, flowers, streamers, balloons, confetti, candles, gifts, sparklers to champagne bottles being popped. Everything and anything could be a part of your card. The trick is to use the elements depending on the audience the card is intended for. For the kids section the card could have cute animals with balloons, cakes and streamers while for couples the card could have a flowers and a champagne bottle or a fun element to tease him/her on his special day while for milestone birthdays you could use classy metallic balloons with confetti and/or a dinner setting. An elegant type card with a vintage frame embellishment also works for formal cards.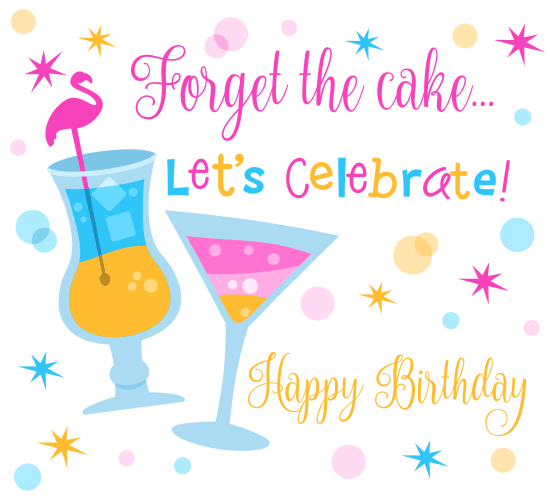 Birthday ecard by SanqunettiDesig
Music
Apart from the instrumental happy birthday music, you could put variations of the same in different musical versions. Another option is to have animated characters such as singing cupcakes or a character singing and twerking to the birthday beats. For a person who enjoys animals you could animate a dog/cat to sing the birthday song! A unique birthday song works wonders as well like the ones below: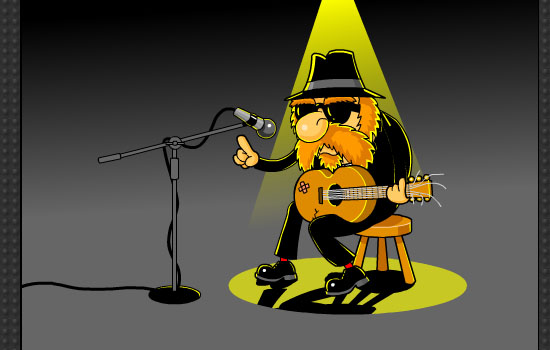 Birthday ecard by daftoons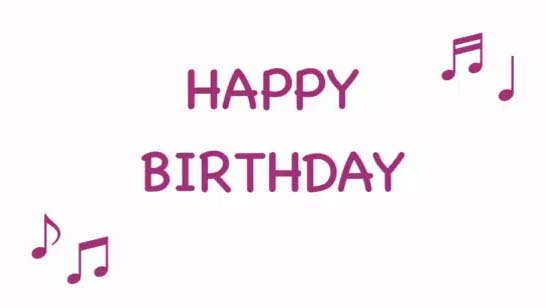 Birthday ecard by SugarTown
Message
A birthday message we believe should be one which brightens the day of that receiver so that he/she remembers your message. Messages like 'You're not gettingolder, you're getting better' or 'You don't look a day over fabulous' are some examples which we make someone smile. We would also suggest you to take specific relationships such a son/daughter wishing their mother/father and vice versa, siblings wishing each other, husband and wife wishing each other, birthday ecards for grandparents, friends, uncle and aunts and craft your messages accordingly. Ensure that while creating a card you have a target audience in mind, personalize the card and make it specific for a single person rather than a general birthday card. For example, if you were to create a card for a wife sending her husband, your message could be something like 'Happy Birthday to the man of my life, king of my castle and the mate of my soul'. Don't be afraid to play on words to make your message witty yet heartwarming.
However, while creating cards for the general audience which a user can send to acquaintances or bosses and colleagues remember to keep a straight forward message so that the receiver does not feel any invasion of privacy.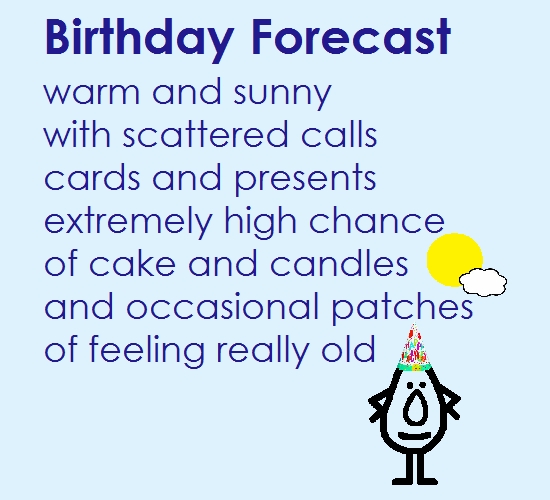 Birthday ecard by badpoetry
Special Birthdays
By special birthdays we mean creating cards specific to seasons, festivals and sun signs. You could add a touch of summer, spring, fall and winter in your cards for people whose birthdays fall in the respective seasons. By festivals we mean that if you know someone whose birthday is on the same day as Christmas or say Halloween, you could add some fun elements of Christmas/Halloween to your birthday card and perk up the quotient in your cards. Lastly, with 12 zodiac signs and their traits are at your disposal. You have the option to create some really interesting cards by playing up these traits.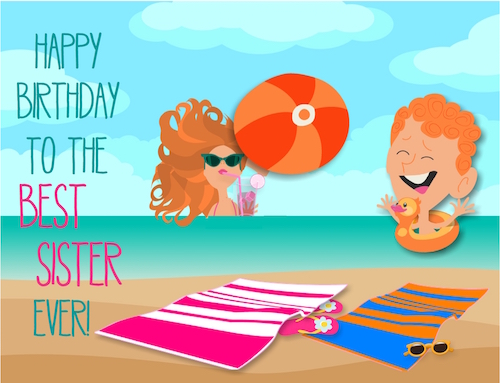 A summer themed birthday ecard by poppies
Overall presentation
With the above four pointers in hand don't forget to look at the final product from a holistic view. If the card is a postcard, then a single image with crisp and attractive message would work well. If it's a gif card, ensure your messages are short and are readable in a single transition. If the card is a flash or a video, then try out some exclusive animation with music. Play around with the design elements. A perfect combination of the above would surely give you a hit birthday card like the one below: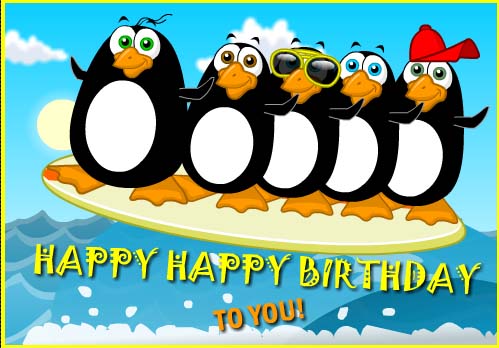 Birthday ecard by daftoons
Hope the above pointers are helpful and inspire you to create some awesome birthday ecards for our users to love and share!
Happy Designing!