With 79 cards coming in for the Friendship Day contest, we were thrilled to see the effort made by all the visualizers. The cards were cute, fun, quirky, cool and unique. While some cards made us laugh, some tugged at our heartstrings and made us share one right away.
We would like to thank all our artists for putting up such wonderful cards for our users to send out!
In spite of the multiple entries received for the contest, only three studio artists could manage to cross the set conditions and emerge winners. Here are the four artists who made Friendship Day a really special one for the users.
A. Visualizer with highest Global sends for Friendship Day category (excluding sends on cards for Thank You sub category): vsilverline23k won $150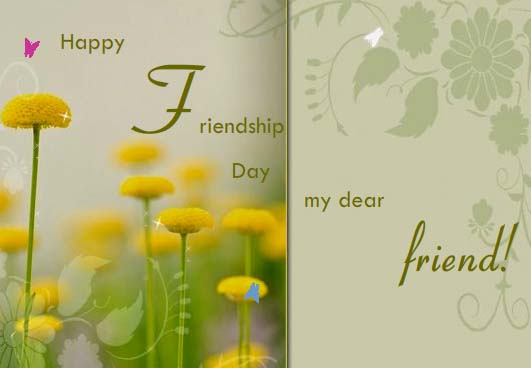 Ecard by vsilverline23k
With 9 cards uploaded for Friendship Day and spread across different sub-categories, vsilverline23k deserves every bit of this reward. Her above card depicts the meaning of true friendship. The message is totally relatable and the music adds to the sweet bond that friendship creates.
B. For cards that have global sends > 250 and the highest conversion in the same sub category:
Happy Friendship Day: Jothi won $10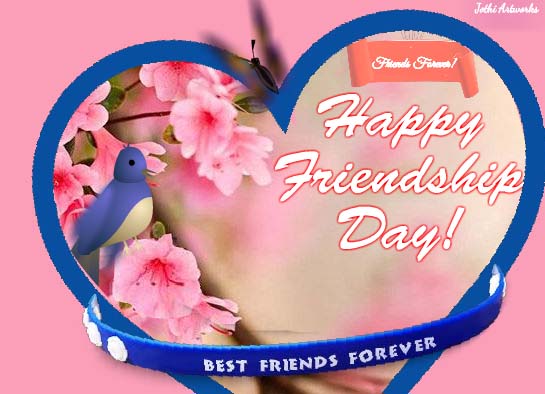 Ecard by Jothi
A soothing background and a floral element in the card always works well with the users. Jothi helps users relive special memories with their friends using this lovely ecard.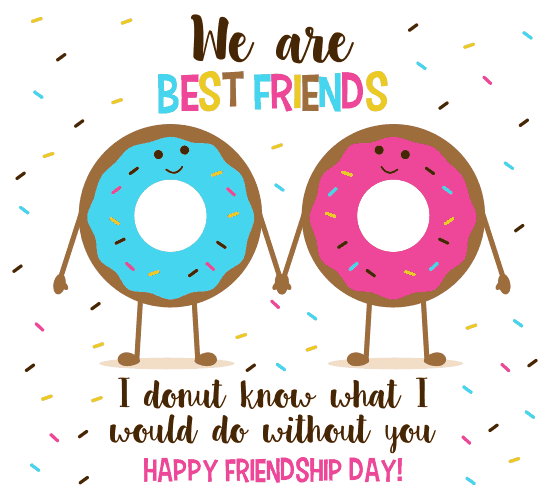 Ecard by SanqunettiDesig
Describing friendship in the most apt way, this ecard couldn't be truer. A life without your best friend is totally unimaginable. Who would you share gossip with or the fact that you picked up that designer bag on sale, or say the cute guy in high school? The upcoming soccer matches or getting your first date, if it wasn't for your bestie? The happiness of something doubles up when you have someone to share them with and your best friend totally adds to the excitement of all those special moments. SanqunettiDesig created a perfect card for a user to send to his/ her best friend.
Fun: SanqunettiDesig won $10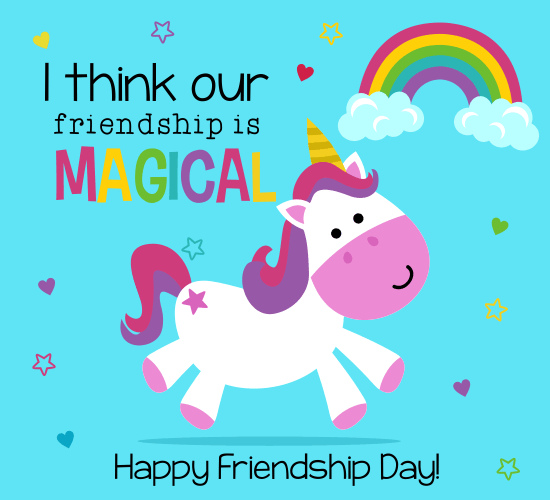 Ecard by SanqunettiDesig
Every friendship is different, unique and magical in its own way. A true friend is the greatest of all blessings. They have your back at all times and support you just like a family member would. Doesn't this truly feel magical? To have someone with whom you can share all those things which you wouldn't with anyone else, without inhibitions. Once again Sanqunetti, got it right with this card and helped users celebrate the magic called friendship.
Many Congratulations to the winners! And for those who didn't make the mark, better luck next time.
The last quarter of the year is going to be jam-packed with multiple events. We hope to see the same passion and desire to deliver some fabulous ecards from all studio artists. Don't forget to follow Studio Blog for updates on contests and other engaging information.
Keep smiling, shining and designing!