Bid spring adieu and say hello to summer! It is time to have some fun in the sun!
Summer is the time when hair gets lighter, skin gets darker, water gets warmer, drinks get colder, music gets louder, nights get longer and life gets better! It is the time to create endless memories by spending everyday with those who matter the most. A season loved by all, summers is eagerly awaited upon as life is better in flip-flops by the beach sipping on to some cool drinks.
We bring to you five tips on how to create some fantastic ecards to sizzle up summertime.
Design elements: You have plenty of room to experiment with elements such as the sun and sunshine, flowers, beaches, umbrella, sunglasses, flip-flops, swimwear, pajamas, food stuff such as summer fruits, drinks, popsicles and ice-cream. People love going to the beach and sun-bathing during summers. It is the perfect time for families to go on a vacation or couples to have a sweet escape. Show beach life, people lazing around in their cool beach shorts and shades, friends enjoying ice-cream or water babies enjoying the sea. It is the season to engage in outdoor games with family and friends. A permutation and combination of all these elements can help you come with that perfect summer card which users would love to send to their near and dear ones.
P.S> Don't forget those birthday boys and girls who would love to have summer elements in their greetings and party invites.
Colors: Summer brings with it a palette of beautiful, vibrant and warm colors. Bright primary colors would be preferred over dull and dark shades. Hues of yellow, orange and pop colors would add the vitality to your cards. Black and white should be relegated for the text and bright pop colors should feature on the backgrounds. You have a chance to experiment and have fun with your font style as it goes with the fun spirit of the season. Look at bold and funky text along with contrasting backgrounds to create some quirky and innovative cards.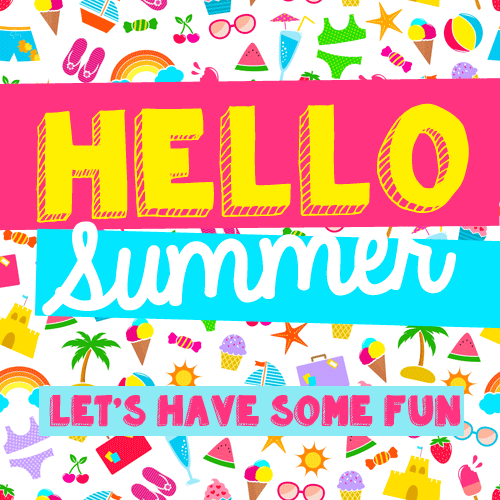 The above Ecard by Bunnieclaire is a perfect combination of the design elements and colors required for a cool and quirky summer ecard.
Emotions: Summertime is holiday time – time to be spent with family, friends and loved ones. A time where you feel lonely without that someone special or a family member who just didn't manage to take time off and spend the summer with you. Users are looking to reach out to their childhood buddies with whom they have spent endless summers. Family members are looking to reconnect with near and dear ones and invite them to spend the summer with them. Create cards with messages that would make the receivers feel warm and beautiful. Lastly, create some warm Thank you cards which users can send to someone who has brightened up their summer days.
You have different sub-categories to create some different summer cards, ensure that your cards serve all the above emotions.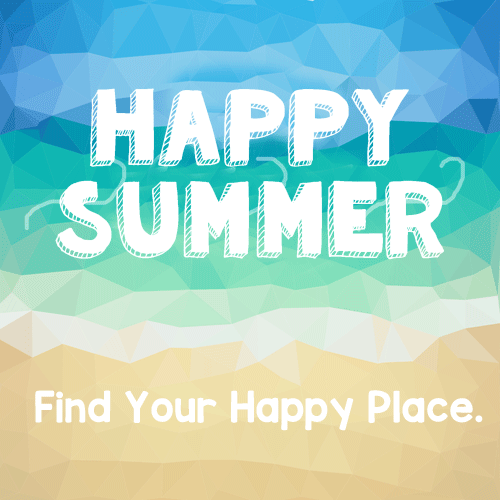 The above Ecard by Bunnieclaire depicts the happy summer time feeling.
Music: Choose music which would lighten up the mood of the sender and receiver. Look at genres such as retro, lounge, chill-out and dance music. Music which would get your users into a peppy and groovy mood. Summer is for fun, relaxing and being carefree. The music you choose should set the mood for these emotions going.
Overall presentation: All the above tips are essential to create a great summer ecard, but it is important how you blend all the above tips into creating a perfect one. Play around with your design elements and don't be afraid to experiment. Try out some exclusive fonts, colors and animation. It is very important to understand your target audience and henceforth create the cards. The overall look and feel of your card should be relaxed and chilled out. Try not to go overboard by using too many colors and different fonts. Keep it simple. Keep it fun.
The sun is out, shining bright and the ice-cream is melting. So, what are you waiting for? Splash out your creativity and show us your ideas by giving us some memorable cards for summer 2016. These cards are going to expand your portfolio and will be sent by users over 3 months. Don't miss this chance to get some massive sends and subsequently earnings. Log onto your Studio account now!
Hope you all have a relaxing, never-ending and fun-filled summer!
How do you plan to spend your time in summer? Tell us in the comments!