In one of our previous posts we looked at different kinds of ecards. The need for different ecards arise due to the different nature of holidays and occasions. Some holidays are religious while others could be nationalistic and some others celebrate personal relationships. These holidays differ from each other in nature, celebrations and style of greeting. It is important to understand the crucial elements and their correct usage in designing such ecards. Here are some broad guidelines to help you identify and focus on key areas while designing ecards for Rosh Hashanah (Sep 24-26). This post will also serve as a guide to help create ecards for other religious events.
1) Research about the holiday
This is the first and the most important step. Read-up about the holiday – its history, background and customs. Understanding the essence of the holiday will help you with the creatives. Rosh Hashanah, for example, is the Jewish New Year. It marks the anniversary of the creation of Adam and Eve. Rosh Hashanah literally translates to "Head of the Year." A critical part of Rosh Hashanah is making amends for sins and seeking forgiveness from God.
It is also crucial to understand 'How' the holiday is celebrated and the customs attached to it. What do people do on the day? What are the common terms for exchanging wishes? The answers to these questions will give you a user's perspective and help you understand what they want to express through ecards.
2) Card copy/ Message
Your ecards will gain popularity if they can express the users' thoughts into words. It is important to understand the sender receiver relationship to write the perfect message in an ecard. Also remember that religious holidays must have appropriate text and proper usage of terms. There can be no room for errors as improper usage can hurt people's sentiments. In the case of Rosh Hashanah ecards will be sent by Jews to family or friends. Include messages that are suitable for the sender and receiver. You can use the traditional greeting of L' Shanah Tovah instead of Happy Rosh Hashanah, which means 'Have a good year'.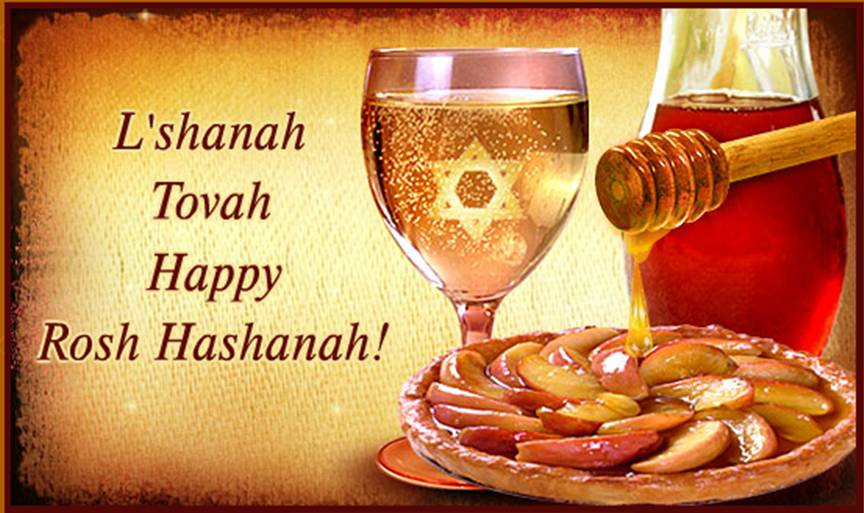 3) Color
The colors used in ecards must be related to the holiday. For example Christmas colors are usually red, green, white or gold. In case of Rosh Hashanah blue, white, brown, ocher, yellow and other shades in the same color family are suitable. Avoid using black for all religious events. Also research and ensure you don't use colors that may be perceived as inauspicious by the targeted group/ community.
4) Design
To have the necessary design elements in the card it is important to understand the elements that people associate with the holiday. In Rosh Hashanah it is customary to eat honey dipped apples and hear the sound of the shofar (ram's horn). Other symbolic elements are challah (bread), pomegranate, lighting candles. If you are designing a menorah (traditional candle stand), you must be certain of the number of candles that are lit on the occasion. Apart from elements you can also depict what people enjoy doing on the holiday such as family dinners, offering prayers at synagogues etc.
5) Music
Traditional music or religious chants are appropriate for these ecards. Key elements in music are the beats and sound of traditional instruments. In case of Indian religious events this could be bell chimes or Indian drums. For Rosh Hashanah this could be traditional Jewish instruments such as harp, flute and trumpets. Western music will be inappropriate for these events.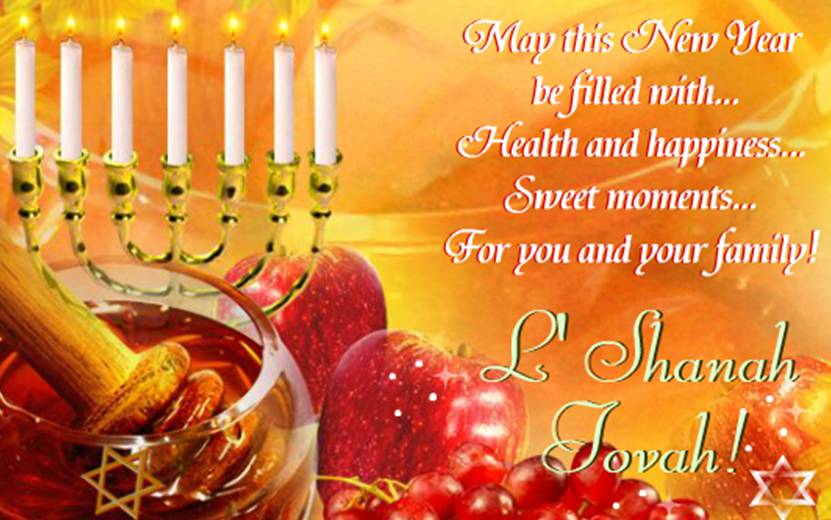 6) Make use of the different sub-categories
At 123Greetings.com events may be further categorized into various sub-categories. This helps users to easily find the type of ecard that they are looking for. For example if a user wants to send religious wishes on Rosh Hashanah, he/ she is most likely to look under the sub-category 'Religious Blessings' and choose among the ecards listed there. Hence an ecard submitted under 'Rosh Hashanah Wishes' should be intended to appeal to an audience looking to send generic wishes for the holiday and not necessarily cards with religious sentiments.
The two ecards showcased in this post are popular Rosh Hashanah ecards that have been most liked by our users. Both the ecards beautifully blend the important elements of the holiday and are aesthetically appealing. The combination of background colors and textures, designs, music and card messages entice users to send these cards.