June is almost over and July is fast approaching. Fourth of July, 2014 is one of the biggest events to look forward to in July. It is the American Independence Day and is widely celebrated by Americans all over the world. This is a country specific holiday and most importantly it is a patriotic holiday, hence ecards must have appropriate elements and respectful messages.
Here are some tips to help you create the perfect Fourth of July ecard.
1. Research about the holiday: It is vital to understand the essence of the holiday. What is it about? How is it celebrated? Who celebrates it? These are some important areas to read up on which will help artists create the concepts for their ecards.
2. Use holiday specific emotions: There are various emotions attached to Fourth of July. Some of these are – patriotism, pride, respect, fun etc. Understanding the emotions will help understand what the audience wants to convey through the ecard.
3. Me to you messages: This is a crucial component in all ecards. Great ecards are made of great visuals and messages. The sender should be able to relate to the message in the cards and the cards should be able to translate the sender's emotions. For more details read our 'Me to You messages' post. In case of Fourth of July me to you messages should convey messages of pride, freedom, love for the country, translate the spirit of the Americans and wishes for a great day full of celebrations.
4. Use holiday specific elements: Since this is a patriotic holiday, country specific symbols should be used in ecards. These include but are not limited to – use of national colors, flag colors, the American flag, the bald eagle, Statue of Liberty, men in uniform; elements of celebration – fireworks, picnics, barbecues etc. Please note that copyrighted images should not be used. Only images, the copyright of which belongs to the artist or he/she has the license to use the images, should be used in all ecards.
5. Music: Music improves the appeal of ecards. Music in this case can be soothing, patriotic or applicable to celebrations. Music must compliment the card hence it should be selected based on the message and feel of the ecard. Example -Rap music will not be appropriate if the ecard is patriotic in nature. The American national anthem, vocal or instrumental, can be used in these ecards but they should be available on public domains for commercial use or their copyright should be owned by the artist.
Below are three popular Fourth of July ecards to help you understand these tips better:-
1. Happy Fourth of July ecard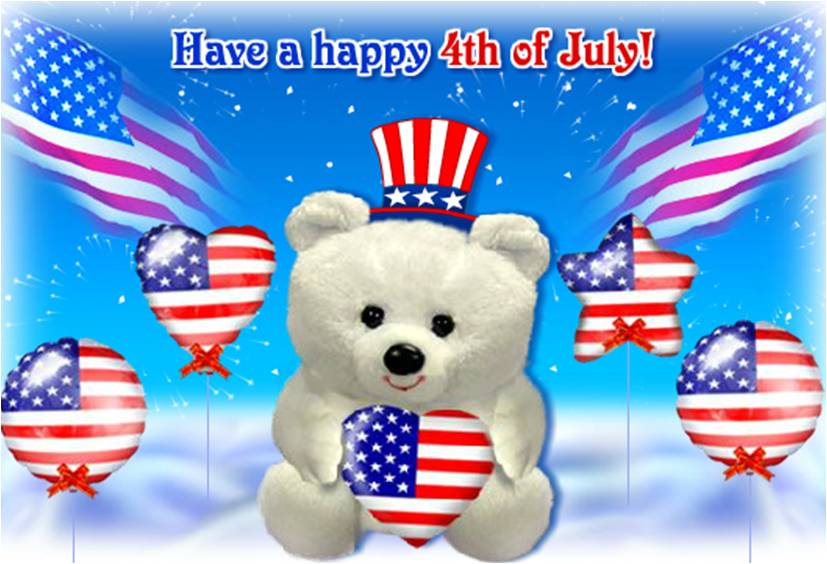 This ecard uses Fourth of July elements such as the American flag and its colors to send a warm and cute teddy hug to loved ones. The text also includes relevant colors.
2. Fourth of July Fireworks ecard
This ecard can be found under the sub-category of 'Fireworks'. Fireworks being an important part of the holiday are beautifully displayed in this ecard. Virtual fireworks light the sky of New York City and the Statue of Liberty emphasizes the American essence. Text in this ecard too uses relevant colors.
3. Happy Fourth of July ecard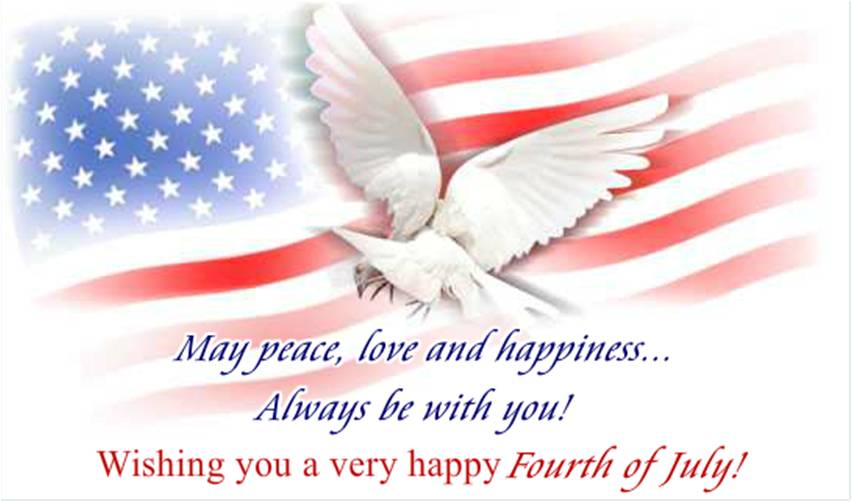 This Happy Fourth of July ecard includes a warm message from the sender to the recipient. It includes the flag and the bald eagle in the background, which are symbolic to USA. The text also uses relevant colors.
It is also important to upload cards under various sub-categories as they define what users are looking for. Crowding one particular sub-category will ultimately hamper the performance of ecards. It is also important promote your cards on social media and personal blogs to get mass coverage.