Halloween 2018 brought with it innovative, revolutionary and noteworthy ecards from old and new talent. From fun video cards to eye-catching gifs and postcards, we had it all from our extremely talented visualizers.
We were excited to see the enthusiasm brimming through among all our artists. All the cards were wonderful in their own way and left us stumped as to which card we should feature in our blog. The below cards are chosen on the spookiness with which they captured the spirit of Halloween and left us bewitched!
Here are the cards which thrilled us with their exclusivity:
Halloween>Haunted House ecards by universlover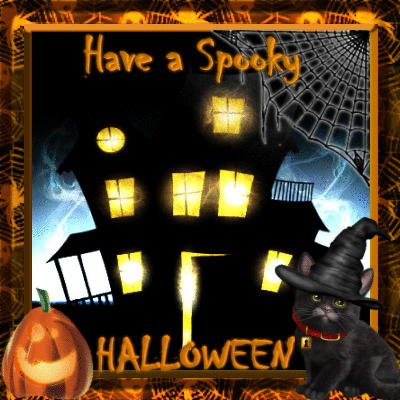 Universelover never fails to surprise and spellbound us with her designs. It's fascinating to see how beautifully she blends designs and elements, colours, animations and music to create the blend for a perfect ecard. With her constant amazing work, she is always seen in the top 10 artist list. A spooky haunted house, jack-o-lanterns and a scary cat and those spider web this card are surely going to be in our favourite list. The animation adds to the card by smoothly bring out every detail of Halloween.
Halloween> Witches ecard by ThemesLoud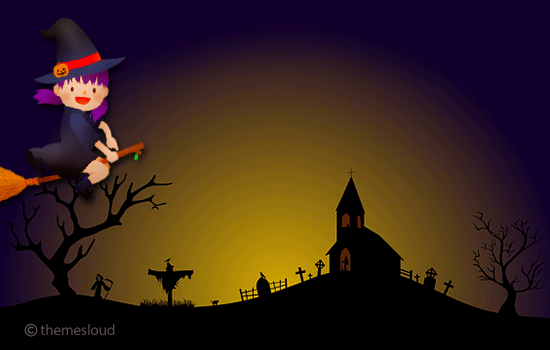 Another cute and amazing card by our studio designer ThemesLoud. Our talented designer yet again her designing skills. The card has all the perfect elements which describe Halloween, the cruel yet cute witch, broomstick, that haunted castle behind and the scarecrow. We loved how this animation is slowly bringing out the Halloween message. Highly recommended by all of us for our users.
Halloween> Bewitched Lovers ecards by ashupatodia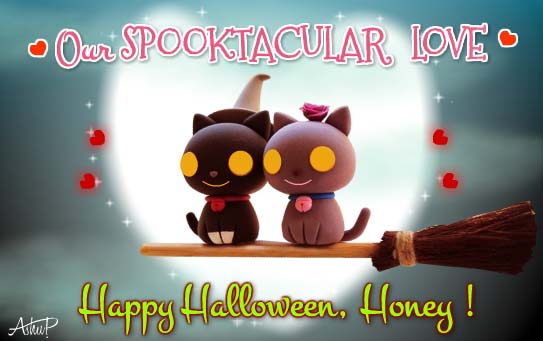 Ashu Patodia's spooktacular ecard for Halloween is surely a visual treat for the eyes. The cuteness of this card is impeccable and we can't stop talking about it. The designer has not stuck herself to the traditional Halloween style ecard but trying to showcase some modern elements into it. The quirky text and cuteness of these two witchy cats will be caught our users. Use of Halloween icons such as the broomstick, the witches hat with the moon in the background makes it even more romantic and totally appropriate with the lover's theme.
Halloween> Specials ecard by vsilverline23k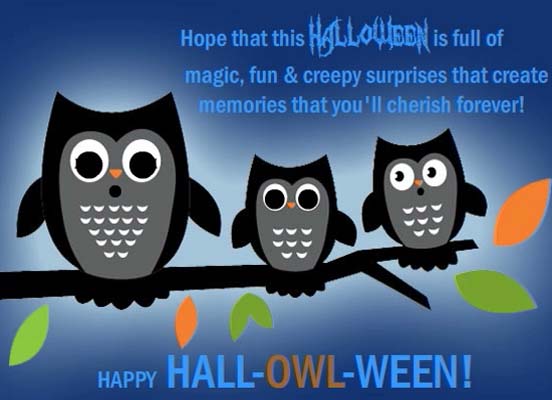 Hoot-Hoot Halloween is coming. This cute little car by vsilverline23k with a simple message is yet another show stealer. The use of tiny owls with the perfect blend of autumn colours are worth praising for. Through this card, she is wishing all our users to have a memorable and a cheerful Hall-owl-ween.
Halloween> Horror ecard by SandraRose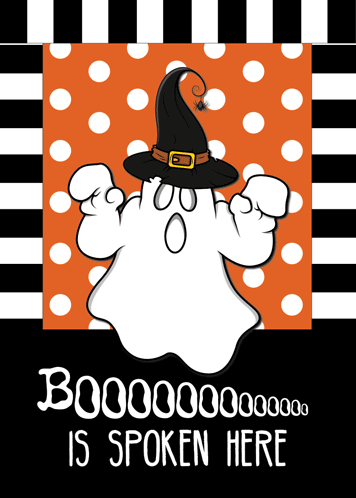 Have you ever seen a combination of horror and cuteness? Well if no, then you should definitely check this card out by our talented studio visualizer Sandra Rose. This card carries both the elements so beautifully that you can't stop yourself sharing this Halloween with your friends and family. The animation is clean and simple with the proper Halloween text at the end coming in style.
We would like to thank all the visualizers for putting in so much of time, effort and creativity to put together such hypnotic cards for Halloween and giving users reasons to connect with their family and friends. Your cards transfixed us and left us wanting for more!
Watch out for our next blog where we will be announcing the winners of the Halloween contest soon.
Until then, keep designing with Studio!
Have a great weekend.