National Beer Day, National Pet Day and National Scrabble Day are the newly added events and we are looking forward to seeing some awe-inspiring ecards from all our visualizers. So, buckle up and design to impress!
Here are some tips and guides from studio team to make your cards look truly awesome.
National Beer Day (April 7)
Not that we need a reason to celebrate beer, National Beer Day just makes it official. Your ecards could capture the fun, frolic and merriment of families and friends getting together for a pint of beer. An image of beer in a beautiful location, friends raising a toast to their friendship would look good. You could also create simple ecards to send out to colleagues and friends asking you to join you for a beer. There are tons of humorous quotes about beer. You could include those in your cards with a beer glass or a pint watermarked as the background. Make sure no brand is visible in the image you choose. Even though this is a day to celebrate and have fun, we could use this day as an opportunity to remind users to be safe – cards around the theme of don't drink and drive could become popular. Use casual or bold fonts keeping in mind the spirit of the event.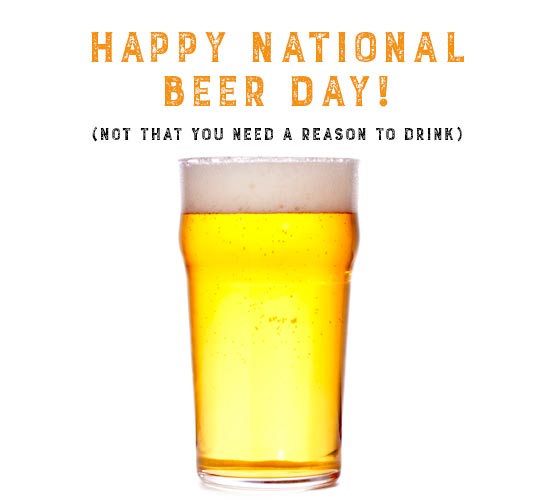 National Pet Day (April 11)
This day acknowledges the sheer joy and happiness pets bring to our lives. It is also a day to raise awareness about homeless animals and those at shelter homes waiting to be adopted and loved. You could dedicate your cards to encourage family and friends to adopt a furry friend thus raising awareness or cards showing your love for pets that day. You could go ahead and create some funny cards on the mischievous and attention seeking acts of your pets. You could also create cards inviting a friend or family member who also has a pet to spend the day and pamper your pets together. Owning a pet means having someone to greet you always and someone to cuddle with – display these emotions on your card. There are some beautiful and heart touching quotes on the companionship, love and friendship related to pets. Look them up and include them in your cards to make it a popular one. Simple font on simple backgrounds or cards with images of soft, cute and cuddly pets could do the magic.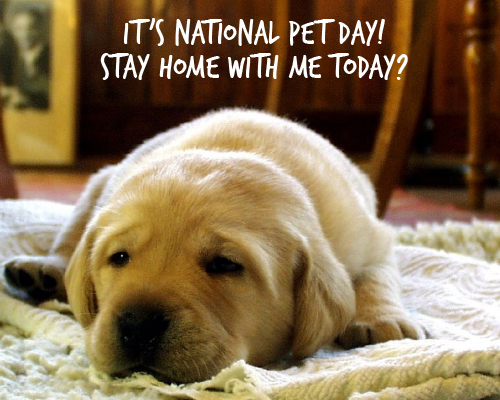 National Scrabble Day (April 13)
Scrabble finds its place in majority of American homes. It's a great way to spend time with family and loved ones. It also gives us a reason to challenge our families and friends for a game of words and banter. These emotions should be captured in your cards. Wish fellow scrabble lovers a Happy National Scrabble day, create cards challenging family and friends to game of scrabble or send thank you messages to fellow gamers. Amusing cards focusing on word play could work wonders. Colorful backgrounds, bold text and simple messages would work for your cards.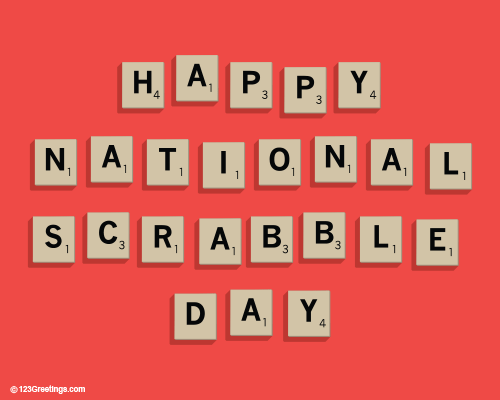 Hope these pointers help you in getting your perfect card for each of these events. It is a great opportunity for you to showcase your innovation in style and card design. As from all of us at Studio – keep designing and delighting us with 123Greetings Studio!